THOR XM375 Windrunner .375 CT
This item is EAR controlled and will require a US Commerce Department export license to be shipped out of the United States. Please contact a THOR Sales Representative for Export information.
Description
THOR XM375 WINDRUNNER
These are the famous XM375 WINDRUNNER Rifles chambered in multiple calibers and are capable of providing extreme firepower at long range as a lightweight takedown rifle system.
This rifle is produced in conjunction with Bill Ritchie, developer of the predecessor Windrunner platform. The XM375 WINDRUNNER is mated with a 30″ free-floating fluted match grade barrel which can be easily removed without tools. Each rifle is fed using a detachable single stack box magazine, which holds five rounds of .375 CT ammunition.
They hold there value and every part is made in the USA.
Guaranteed Sub MOA
Features:
Receiver: One-piece, CNC machned 4140 chromoly, hardened to 4042 Rockwell
Magazine: 5-round, single stack
Barrel 30-inch Fluted Barrel; Secured to the receiver by Uzi-style threaded nut and self-locking ratchet
Trigger: Remington-style, 4-lb. pull
Muzzle Brake: Shark-Style Muzzle Brake
Stock: Adjustable by sliding it away or into the receiver
Cheekrest: Molded Steel
Recoil Pad: Rubber
Monopod: Folds in and out of the stock
Bipod: M60 Style
Specifications:
Caliber – .375 CT
Length

Extended 54.5in / 138.4cm
Collapsed 48in / 121.9cm

Weight – 26 lbs / 11.79kg
Barrel – 30 inches / 76.2cm
Twist rate – 1:13 twist
Rail Length – 10in / 25.4cm

Extended rail available for forward mounted optical devices
Model                                              Caliber      Item Number
THOR M96 Windrunner           .50 BMG      M96
THOR XM408 Windrunner      .408 CT        XM408A1
THOR XM375 Windrunner      .375 CT        M375-W
Optional Features                     Caliber                         Item Number
Ammunition                                   .50 BMG                       T50
Ammunition                                   .408 CT                         T408
Ammunition                                   .375 CT                         T375
Barrel Conversion Kit                 .50 BMG                       TRM30-50BC
Barrel Conversion Kit                 .408 CT                         TRM30-408BC
Barrel Conversion Kit                 .375 CT                         TRM30-375BC
Barrel Only                                      .50 BMG                       TRM30-50
Barrel Only                                      .408 CT                         TRM30-408
Barrel Only                                      .375 CT                         TRM30-375
Magazine                                         XM408/XM375            T4037-5
Scope                                               US Optics                      T/ERIS
Soft Case                            WINDRUNNER Series           TWSC
Suppressor                            .375 CT / .408  CT               TRSP408
Upgraded Model Available                      Caliber                         Item Number
THOR M375 LEGACY .375 CT                         .375 CT                         M-375L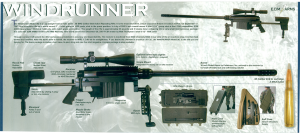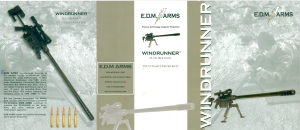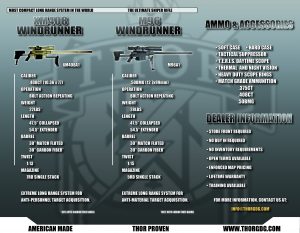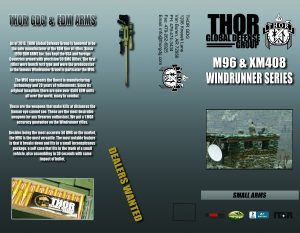 In remembrance to Bill Ritchie
Description
Download Spec Sheet
Download Trifold Outside
For More Information
THOR Global Defense Group, INC.
1206 Knesek Lane
Van Buren, Arkansas, 72956 USA
Phone: +1-479-474-3434
Fax: +1-479-262-6925
Email: info@thorgdg.com
DUNS: #008351722
CAGE: 5RGY1