UH-60A+ Black Hawk Helicopters
This item Is ITAR controlled item and will require a US State Department export license to be shipped out of the United States. Please Contact a THOR Sales Representative for Export information. 
The UH-60 Black Hawk Helicopters have an extensive background with the U.S. Army and U.S. Navy. They have operated the H-60 aircraft since the early 1980's by providing stabilization and support operations from land bases and aboard ships.
THE UH-60 Black Hawk Helicopters can perform a wide variety of missions including:
Tactical Troop Transport
Aeromedical Evacuations otherwise known as MEDEVAC
Special Operations
Combat Search and Rescue
Humanitarian and Disaster Relief
Aerial Firefighting
Utility Transportation
External Sling Operations
Direct Attack Platform
The UH-60 Black Hawk Helicopter features a four-blade main and tail rotor and is powered by two General Electric T700 Series turboshaft engines. The main rotor is fully articulated and has elastomeric bearings in the rotor head. The tail rotor is canted and features a rigid crossbeam. The Helicopter itself features a long low profile shape. It can carry eleven troops with equipment, lift 2,600lbs of cargo internally or 8,000lbs of cargo externally. It is equipped with advanced avionics and electronics for increased capability and is crashworthy and has a high degree of ballistic tolerance.
Training:
Training may be provided and can be performed in the United States or at the customers location.
Advanced aircrew training is tailored to specific objectives.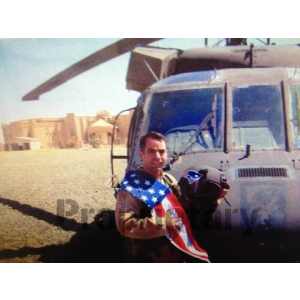 Training provided by Sal A. Santopietro, US Army Retired CWOII
Contact a THOR representative to schedule training

Courses Available:
Basic Mission Qualification
Military Operations Urbanized Terrain
Hi Altitude Aviation Training
Combat Search and Rescue
Open Ocean Operations
Precision Aerial Weaponry
Direct Action Platform
All courses are subject to the approval of the United States Government in accordance with 22 CFR Part 121 – §121.1., Category IX – Military Training Equipment and Training.
General:
Crew: 2 flight crew + 2 loadmaster/gunners
Capacity: 2,640 lbs. (1,200 kg) of cargo internally, including 11 troops or 6 stretchers, or9,000 lbs. (4,100 kg) of cargo externally
Length: 64 ft 10 in (19.76 m) including rotors
Fuselage length: 50 ft 1 in (15.27 m)
Width: 7 ft 9 in (2.36 m)
Height: 16 ft 10 in (5.13 m)
Empty weight: 12,511 lb (5,675 kg)
Max takeoff weight: 22,000 lb (9,979 kg)
Powerplant: 2 × General Electric T700-GE-701D2 turboshaft engines, 2,000 shp (1,490 kW)each
Main rotor diameter: 53 ft 8 in (16.36 m)
Main rotor area: 2,260 sq ft (210 m2)
Performance:
Maximum speed: 159 kn (183 mph, 294 km/h)
Cruise speed: 150 kn (170 mph, 280 km/h)
Never exceed speed: 193 kn (222 mph, 357 km/h)
Combat range: 320 nmi (370 mi, 590 km)
Ferry range: 1,199 nmi (1,380 mi, 2,221 km) with ESSS stub wings and external tanks
Service ceiling: 19,000 ft (5,800 m)
Rate of climb: 1,315 ft/min (6.68 m/s)
Disk loading: 7.19 lbs/sq ft (35.1 kg/m2)
Power/mass: 0.192 shp/lb (0.316 kW/kg)
Weapons Options:
Guns: 2 × 7.62 mm (0.30 in) M134 minigun
Guns: 2 × 7.62 mm (0.30 in) M240 machine guns
Guns: 2 × 12.7 mm (0.50 in) GAU-19 Gatling guns
Hardpoints: 4, 2 per ESSS stub wings with provisions to carry combinations of:
Munitions: Rockets: 70 mm (2.75 in) Hydra 70 unguided rockets in either a 7 tube (M260)or 19 tube (M261) pod.
Munitions: Missiles: Up to 4x AGM-114 Hellfire laser guided air-to-ground missiles or
2x AIM-92 Stinger heat seeking air-to-air missiles per hard point. The Hellfire launcher rails can also be equipped with M260 (7 tube) Hydra pods.
Munitions: Other: 7.62 mm (0.30 in), 12.7 mm (0.50 in), 20 mm (0.787 in), or 30 mm (1.18in) M230 gun pods.
Can be equipped with VOLCANO minefield dispersal system.
_______________________________________________
1 Based on unique mission configuration to meet the needs of the end user
2 T700-GE-701D is the engine configuration for the UH-60A+ variant offered
Description
SPECS
Download Spec Sheet
Download White Papers
For More Information
THOR Global Defense Group, INC.
1206 Knesek Lane
Van Buren, Arkansas, 72956 USA
Phone: +1-479-474-3434
Fax: +1-479-262-6925
Email: info@thorgdg.com
DUNS: #008351722
CAGE: 5RGY1